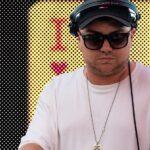 Music Producer / Performance
Harrie Summers DJ/producer originally from Kent but moved to the Balearic Islands as a child where he found his passion for music
After playing both in ibiza and Mallorca in 2014 Harrie committed to his passion and started his own event "Harrie Mondays" at Surf Lounge Ibiza bringing true Balearic music to people who appreciated the sound. This saw harries name thrown around a little bit and got him sets at the various sunset strip venues such as savannahs and rio.
Fast forward to this year some 5 years later Harrie summers is now an established name on the ibiza club scene. This has seen him be apart of Micheal bibs solid grooves pre parties as well as resident for both Lost in ibiza and Secret sessions. As well as been a part of major brands and supporting the likes of Micheal Bibi and Detlef to name a few Harrie has also played at the major venues in ibiza like Octan, Eden and El patio. Now with an Australia tour this winter planned and more time spent in the studio we are excited to see what's next.
Meanwhile, he also put out his vital entry into the Essential Mix series doing two, so remains a pivotal figure in the house scene.
Recent years in Ibiza have seen Darius take on busy weekly residencies for some of the White Isle's most celebrated clubs, including Space Ibiza, Vista club and Sankeys Ibiza, as well as guest slots at DC10, In 2018, Darius carried out his Ibiza residency for Do Not Sleep at the famous Amnesia, where he held down resident duties playing alongside the likes of Cassy, Martin Buttrich, Floorplan/Robert Hood, Alan Fitzpatrick, Josh Wink, Nick Curly, Point G and DJ Sneak.